Credentials

International Door Association (IDA)
The International Door Association primary mission is to provide programs and services to door and access system dealers, for the express purpose of enhancing their value and professionalism. IDA plays an important role in the process of quality creation and control by providing helpful programs and services to those who sell, install, and service the superb products produced by the door industry's exhaustive list of manufacturers.
---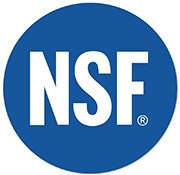 NSF Certification Experts
At Freedom Industries, we are proud to be NSF certification experts, committed to upholding the strict standards and procedures imposed by NSF. NSF International was founded in 1944 to help standardize sanitation and food safety with a mission of protecting and improving global human health.
---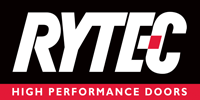 Rytec Certified
For over 30 years, Rytec's focus has been exclusively on design, innovation, and manufacturing of high-performance doors. Market-leading companies across a variety of industries rely on Rytec for outstanding quality, performance, and reliability. Freedom Industries is proud to be a Rytec Certified provider of service for one of the leading manufacturers of high-performance doors.
---

Jamison Certified
Jamison Door Company is a leading manufacturer of insulated doors for cold storage, high performance, and specialty applications. As a Jamison Certified company, Freedom Industries is proud to share in their values for product excellence and dedication to delivering prompt and courteous service to all of customers.
---
Licensed, Bonded & Fully Insured
Contractors License #C61, D21, D28